Design, conception and creation: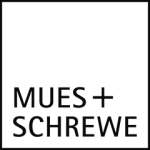 Information provided according to Sec. 5 German Telemedia Act (TMG):
Moderna GmbH & Co. KG
Zum Walde 21
59602 Rüthen-Meiste
Represented by:
Moderna Verwaltungs GmbH, represented by the managing director Guido Schulte.
Contact:
Telephone: +49 2952 4170-330   Telefax: +49 2952 816-95330
Email: info@moderna.de
Value added tax:
Sales tax identification number according to §27 a sales tax law:
DE322792163
Responsible according to § 55 RStV:
Guido Schulte
Zum Walde 21
D-59602 Rüthen
Register entry:
Entry in the commercial register.
Register court: Local court Arnsberg
Registration number: HRA 8408
VAT:
VAT Id number according to §27 a German Value Added Tax Act: DE322792163
The European Commission provides a platform for Online Dispute Resolution (OS), which you can find here https://ec.europa.eu/consumers/odr/.
We are not obliged or prepared to participate in a dispute resolution procedure before a consumer arbitration board.